Hotel Franchise Agreement Attorneys
The specifics of franchise law vary based on the industry, and the hotel industry poses many challenges for hotel franchise agreements. Whether you have been hit with a demand for liquidated damages, are plagued with the franchisor's inspection or upgrade demands, or are struggling with encroachment, Garner & Ginsburg, P.A. hotel attorneys can help.
Wyndham, Holiday Inn, Hilton, IHG, Marriott, Hyatt, Sheraton, Ramada, Country Inns and Suites, Days Inn, Hampton Inn … these are just a sampling of the hotels that our hotel franchise lawyers have successfully gone up against.
While there are many hotel attorneys to choose from, Garner & Garner, P.A. stands out because of our commitment to building strong relationships with our clients and our proven success in the industry. Whether you are after a hotel franchise agreement or general legal guidance, we are here to help you. With our wealth of experience, you can rest assured knowing that you are receiving the very best legal guidance for your hotel franchise. If you are interested in working with a hotel lawyer, connect with our legal team today at 612-259-4800.
And What Have We Done?
Chopped liquidated damages up to 95 percent

Orchestrated the franchisee leaving the franchisor

Obtained awards of compensation for encroachment and impact

Stopped the imposition of unauthorized fees

Secured court orders that franchisees did not have to join loyalty programs

Relieved franchisees of the burdens of upgrade programs
Because of our extensive experience in the hotel industry, we know many of the players and their hotel lawyers firsthand. You get the benefit of our smarts, our common sense, and the personal relationships we have with hotel chain business people and hotel franchise attorneys.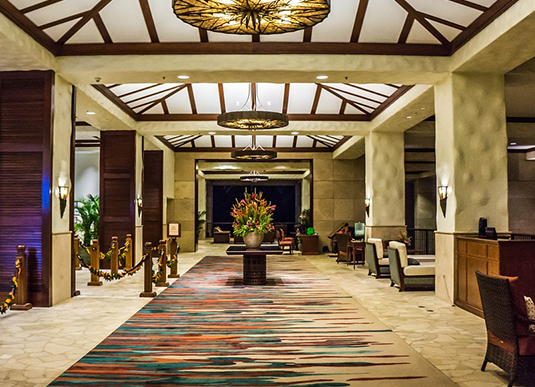 Our Clients: Franchisees In These Systems...
Intercontinental Hotels
Choice Hotels
Holiday Inn
Hampton Inns
Comfort Inn
Country Inn and Suites
View All Hotel Franchise Clients
Best Western
Choice Hotels
Comfort Inn
Country Inns and Suites
Days Inn
Hampton Inns
Holiday Inn
Intercontinental Hotels
Knight's Inn
Marriott
Promus Hotels
Ramada
Sheraton
Wyndham
Based in Minneapolis, Serving Clients Across the Country
Learn more about the counsel experienced hotel lawyers can provide  franchisees by scheduling an initial consultation. Garner & Ginsburg, P.A., can be reached by contacting us below or by calling 612-259-4800.
GET SMART. GET HELP FROM GARNER & GINSBURG.