Franchise Encroachment and Territorial Protection
When a franchisor invades a franchisee's territory — either by placing new units unreasonably close to an existing unit, by placing temporary or seasonal outlets near the franchisee, or by selling over the Internet into the franchisee's territory — the franchisor may be encroaching unlawfully on the franchisee's territory.
Franchise territory encroachment is getting more common as competition within franchise systems increases, geographic markets become saturated, and technology makes it easier for the franchisor to sell directly to the franchisee's customers. Insulating and protecting your franchise from this territorial encroachment requires understanding your legal rights.
Experience Matters: Get Franchise Protection
If your franchisor is encroaching, it's critical to work with experienced franchise encroachment lawyers who can protect your rights and your franchise's territory.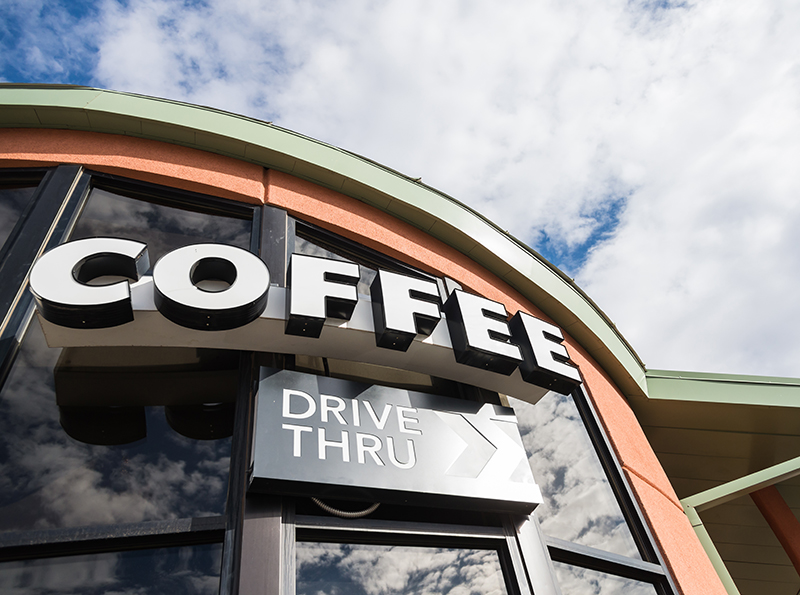 If My Franchisor is Encroaching My Franchise, What Are My Rights?
Depending on what your franchise agreement and Franchise Disclosure Document (FDD) say, and depending on the history of your dealings with your franchisor, you may have the right to stop franchise encroachment from occurring on your territory, or you may be able to recover damages for encroachment.
Further, the written agreement does not always control. Courts have held, repeatedly, that even though a franchisee may not have a "protected territory" or a grant of "exclusivity," that the franchisee is entitled to protection against predatory franchise encroachment that would injure the franchisee's business.
Take Action—Protect Your Franchise's Territory
If you believe that your franchisor has wrongfully encroached on your franchise's territory or your rights, or that your franchisor may be about to do so, contact Garner, Ginsburg & Johnsen, P.A., for a free consultation. You can also reach us with questions regarding franchise encroachment and protecting your rights by filling out the contact form near the top of the page.
Franchise Encroachment FAQ
Franchise encroachment law can be difficult to understand, and protecting your investment is important. Below, we have highlighted some frequently asked questions regarding franchise encroachment. For further information, contact our dedicated franchise encroachment law firm for a free consultation.
MY FRANCHISOR HAS JUST STARTED SELLING OVER THE INTERNET IN COMPETITION WITH ME. WHAT CAN I DO?
Internet encroachment is one of the more common forms of encroachment today. Depending on what your franchise agreement and the law say, you may be able to stop the franchisor from selling in your area or you may be able to share in the profits of its sale.
MY FRANCHISE AGREEMENT SAYS I ONLY HAVE THE RIGHT TO A "LOCATION." DOES THAT MEAN I DON'T HAVE PROTECTION AGAINST ENCROACHMENT?
A number of cases have been decided that protected franchisees' rights to their markets even though their agreements specified that they were only entitled to a "location." Your rights will depend upon what the entire contract says, upon your state's law and upon the particular circumstances of your situation.
CAN MY FRANCHISOR SELL THE SAME PRODUCTS UNDER A DIFFERENT NAME IN MY TERRITORY?
It depends, in part, upon what your agreement says. If your franchisor is selling into your territory so that it hurts you, it is likely that you have a claim against it.
I HAVE A "TERRITORY" IN MY AGREEMENT, BUT I SELL TO, AND ADVERTISE IN, A MUCH BIGGER AREA. WHAT KIND OF PROTECTION DO I HAVE?
Depending on what the franchise agreement says, the franchisor's conduct, and whether the operations manual addresses this issue, you may have the opportunity to sell to markets outside of your territory.  This does not mean, however, that your ability to sell outside of your territory will be protected.
MY FRANCHISOR IS ENCROACHING ON MY TERRITORY, BUT NOT ON THE TERRITORY OF OTHER FRANCHISEES. DOES THAT VIOLATE THE LAW?
A number of states have laws against discrimination between franchisees and on some occasions courts have found violations of law where franchisors have treated some franchisees differently from others.
GET SMART. GET HELP FROM GARNER, GINSBURG & JOHNSEN.